Jeff Matsuda
is Awesome.
If I had to describe his work with one word, it's 'kinetic.' You
can't
look at something he's drawn without feeling the energy behind every line
just waiting
to burst out from the proverbial seams.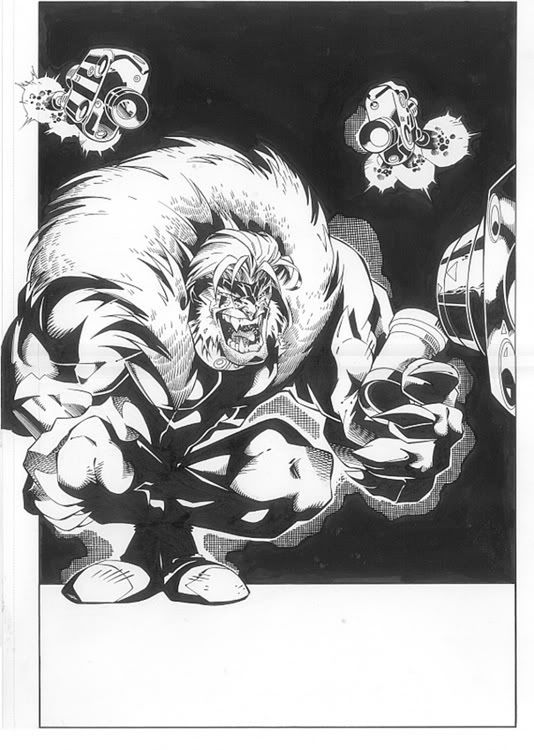 You might remember Jeff from his run on X-Factor back in the late 90's (apx
122
-
136
), followed by Wolverine (apx
133
-138), or his work on Kaboom, Buffy, Impulse, or Marvel Mangaverse. You might even remember from way back on Newmen or Troll.
Lately Jeff's been finding work outside of comics though, well, sort of. He was character designer (and executive producer) for
The Batman
, he's put together
a little thing for Google
you might've heard about, and is now working on the
Marvel animated Wolverine vs. Hulk
.
All I know is, this guy is awesome. Jeff Matsuda has consistently been awesome for well over ten years now. So go buy some of his stuff; he won't disappoint!