Stephane Roux is awesome. Even if you know comic books there's a good chance you don't know who he is yet, because he hasn't really had a steady interiors gig - as he's quickly becoming a DC cover artist. While he's done some Countdown covers and a lot for Birds of Prey, he (thus far) is most notably the artist who's done the majority of the recent DC house ads, often referred to as 'anti-inspirational ads' since they're published in the format of those cheesy office-motivational posters.


So far he's done:

Libra (Injustice)

Mongul (Domination)
Hush (Envy)

Satanus (Insurrection)
Brainiac (Oppression)
Ambush Bug (Unvictorious)
Here's my favorite.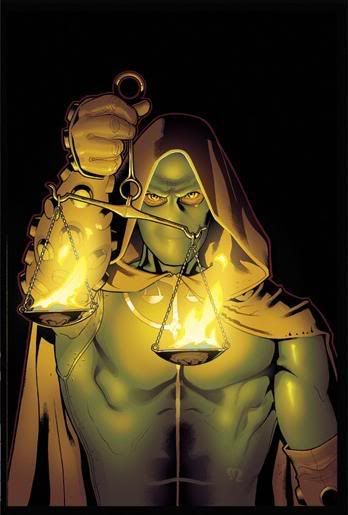 Penciller, Inker, Colorist. This guy is awesome.
Don't believe me?

Go to www.frenchbulldogstudio.com, and click on 'Stephane.'
Wanna buy originals? Go to www.comicart.cc and email his art agent!